Renovations, Design and Project Management; We have you covered! We offer clients a seamless renovation experience from concept to completion.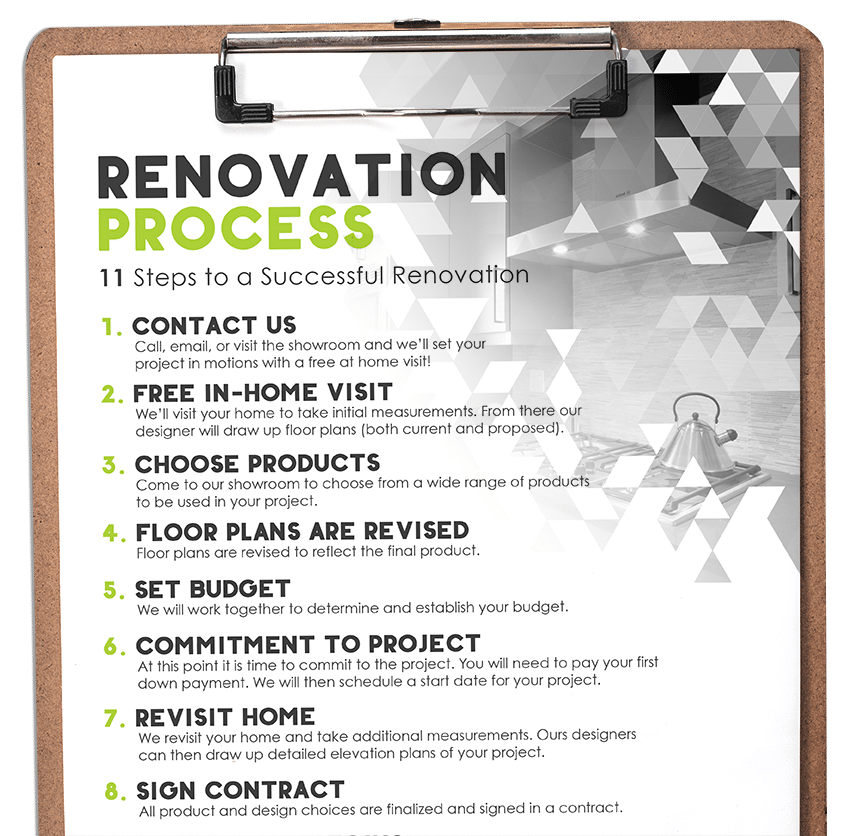 We know that even the smallest renovations can seem intimidating. Our team and project manager are there to ensure that your project is properly organized, runs smoothly, and efficiently, while providing an experience that is seamless and effortless for you. Not sure what to expect? Here is our process outlined so you can understand and feel comfortable every step of the way. View PDF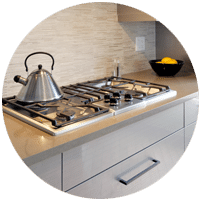 KITCHENS
A successful kitchen design incorporates you, your family and lifestyle. Large or small kitchens; whether it is opening up the space, adding more natural light or adding other architectural elements to the space, we will work together to ensure that all needs are met while providing a function and aesthetically pleasing place.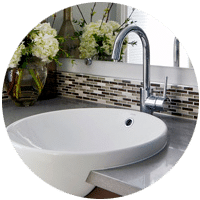 BATHROOMS
Aside from the kitchen, the bathroom is the most used room in the house. No project is too small; whether it be re-configuring the floor plan, replacing fixtures or incorporating barrier-free features so you can stay well within your home, we can help with the planning and renovation.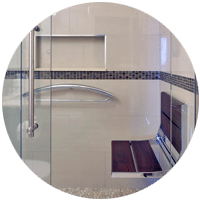 UNIVERSAL & ACCESSIBLE DESIGN
Universal design can be incorporated into just about any space within a home; whether it be your bathroom, kitchen, or common area, the objectives are to meet all user's needs in order to become more adaptable and comfortable for individuals and families.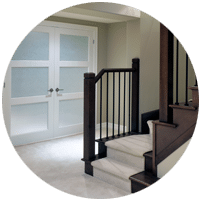 BASEMENTS
Basement renovations are a great way to maximize the useable space within a home, as well as adding value to your property. Whether it is simply dated or un-finished, we can work by maximizing space for a future media room, bathroom, bedrooms and more.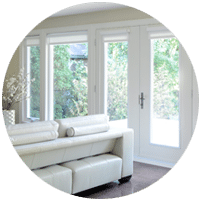 WINDOWS
With all the variety of products and styles out there , it can be overwhelming choosing the right window or door for your home. We will walk you through all the options and guide you to the perfect fit.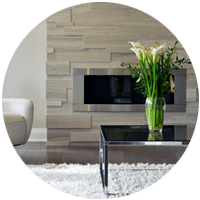 OTHER ROOMS
From offices, bedrooms, laundry rooms, to pet friendly mudrooms, we will create the perfect space tailored to your needs and aesthetics.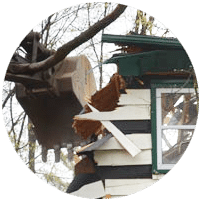 HOME ADDITIONS & NEW BUILDS
We take on large projects as well. We will project manage home additions or brand new builds and walk you through every step of the way.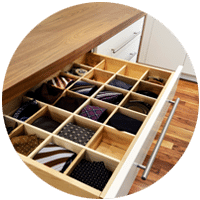 CLOSETS & ORGANIZATION
Let us help you by designing a closet that works for, not against you. Not only can they help you save time getting ready, but they can be a beautiful and relaxing space that you enjoy using everyday.