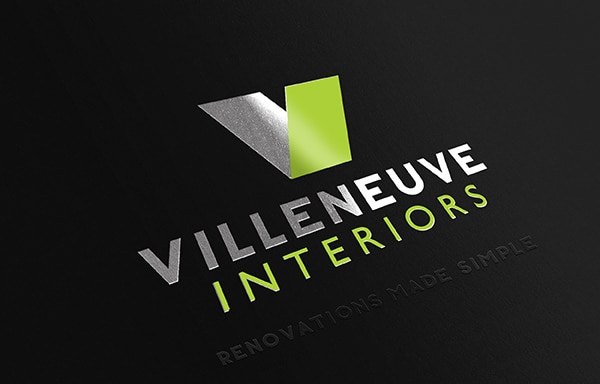 Villeneuve Interiors was established in 2017 and serves the Ottawa, Ontario and surrounding areas. With over 35 years of experience in the home renovation industry, Denis Villeneuve owns and operates the company alongside his two sons, bringing in an additional 18 years expertise. The team prioritizes quality workmanship, attention to detail, and follow-up customer satisfaction.
WHY 

CHOOSE

US?
Find out what sets us apart. This is our promise to you.
Quality & attention to detail.
No matter how large or small the project might be, our dedicated team and project manager will be on site daily to ensure that the project is properly organized, runs smoothly and efficiently while providing an experience that is seamless and effortless for you. With over 30 years experience in the design and renovation industry, our team can confidently assure you that we can make your visions come to life while ensuring that each and every detail of your project will be exactly what you dreamed of.
One-on-one comprehensive client service, including in-home estimates.
We are your complete one-stop shopping experience; we will take on each project from start to finish beginning with an in-home consultation and finishing with the final walk-through of your completed project.
Respect for you and your home.
It is inevitable that with every renovation, there will be a little bit of dust and dirt; however, we believe the process is just as important as the final product. We take pride in the work we do so every step is done throughout the renovation in order to minimize the mess at the end of the day. Our team of installers are friendly, personable, professional and will treat your home as if it were their own.
Excellent customer follow-up.
Your utmost satisfaction is what our company strives for. We want to make sure that the end product is everything you had hoped for and more, but our service does not stop there. We will always be there, whether it be a small service or simply questions relating to a future project, just give us a call and we would be delighted to develop a solution that best fits your needs.
WHAT OUR
CUSTOMERS

ARE SAYING.

Don't just take it from us, let our customers do the talking!
"We are thrilled with our kitchen renovation from Villeneuve Interiors. We originally brought in Mandy from Polanco Design to give us some ideas about making our den and kitchen spaces more usable. She then brought Denis in to advise us what was structurally feasible for removing the wall between our the two rooms, but his advice quickly went beyond that as he was able to conceptualize how we could use the opportunity to make our ground floor more functional and totally modern. Denis developed a plan to meet our budget which included a complete refresh of our ground floor, including opening up the wall between our dining and living rooms which was a bonus.
 The result is spectacular and has transformed the entire ground floor of our 50+-year old house. It's been a few months now since the job was completed – we are still wowed and so are our friends!
Denis and his crew, which includes his two sons, were very respectful of our house and kept the rest of the house sealed from dust as well as cleaning up after themselves every day before they left. The quality of their work is excellent and no corners were cut – Denis took care of obtaining all required permits and inspections. They were very agreeable to work with, and made it easy to choose materials and colours as the job progressed.
 We have no hesitation in recommending Villeneuve Interiors and have already given Denis' card to several of our friends!"
"We met a few times and Denis knew exactly how to advise us and gave us a proposal, which included all the material, accessories and labor. That was a key point for us since we did not want to start shopping for material, were looking for a turn key project, and did not want any surprises down the line with extra costs.
We also had timelines to respect. Denis and his team did a fabulous job. Not only is the quality of the work outstanding, but the project was delivered exactly on time."
"Denis, we are so pleased with our new kitchen. We cannot thank you enough for all the time you spent with us understanding our requirements and helping us select the granite and backsplash. Needless to say we are also very grateful for all your assistance in helping us keep to our budget.
It was also a pleasure to have Richard working in the house. His attention to detail was meticulous, and after each day of working he left everything spotless. The quality of the end product by far exceeded our expectations. Working with all of you was a pleasure. We are very grateful. We are also impressed with the quality of work that you did for our entrance door. Again, thank you"
FREQUENTLY ASKED 

QUESTIONS

 
1. What is Villeneuve Interiors' part in my renovation?
Our combined design and renovation services make it easy for homeowners; we provide a comprehensive one-stop-shop for your entire project's needs. We supervise on site from day one and ensure that the project is properly organized and runs smoothly and efficiently while providing an experience that is effortless and seamless for you.
2. If I am already working with a contractor, can we purchase the material only from Villeneuve Interiors?
We can sell the material only or we can work directly with your contractor to ensure you are getting everything you ask need. We offer products such as plumbing fixtures, floor and wall tile, cabinetry, countertops, hardware, etc. We also have a large showroom open to the public with helpful staff on hand to assist you.
3. I have a modest budget for my project, are you able to work with me?
No matter how big or small the project may be, or what the budget is, we can work together in establishing a plan and proposal that will fit into your budget. Renovations can sometimes seem overwhelming, however, we can assist you in suggesting fittings and appropriate finishes that will work with in your budget.
4. Is the final price reflected in the contract? Are there going to be extra costs?
The final price reflects all the work as well as all material described in the final contract. However, with any renovation, the process may uncover unforeseen problems that may need to be addressed during that time. Some examples can include the following; asbestos, mould, electrical or plumbing issues, structural elements that are no longer to code. That is why it is important to have a contingency budget for every project in order to cover  any  unforeseen costs , if any . Our team will ensure that you are well aware of any issues such as the ones mentioned above that may arise throughout the project.
5. How long will my project take?
Once the design is complete and the final decisions have been made, we will be able to provide you with an estimated date of completion. The duration of the project will depend upon the complexity of the project, size and level of detail. Minor delays can unfortunately happen, however, our team will make every possible effort to respect the schedule.